We provide legal services including
LITIGATION, BANKRUPTCY, PROFESSIONAL LIABILITY and MORE
---
PRACTICE AREAS
Legal malpractice defense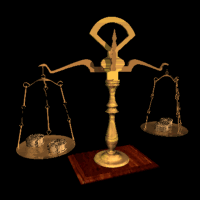 A quick search shows that Ron Nemirow, Kevin Perez, and Miles Buckingham have had a hand in shaping significant portions of the case law which helps shape legal malpractice actions in Colorado.Attorneys are increasingly finding themselves the targets of civil and administrative actions, not just from clients, but from opponents, and even opposing counsel. Bringing on attorneys who know the law, and who can quickly take control of the case means that you can return your focus to your own clients. When attorneys are sued or grieved, it is an angering, disruptive, and often frightening process. If this happens to you, notify your carrier, ensure that all documents and related materials are preserved, and call us. We work with a number of the largest lawyer's professional liability insurers in the state, or can also assist you on a private pay basis.
******
Bankruptcy representation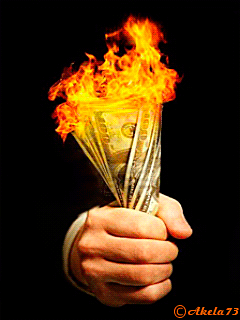 Our attorneys handle bankruptcy, reorganization, and related litigation matters for a wide array of clients. We represent unsecured and secured creditors, landlords, creditors' committees, and trustees, as well as business and consumer debtors. We can assist you, or your business, through a difficult and confusing time. Contact Nancy Miller at Nemirow Perez to talk about the options, protections, and choices which you have.
******
Employment law representation


Talking to an attorney with experience in employment law before your business takes an action which can lead to complaints or litigation, will save you money, time, and brain damage in the long run. Our attorneys have experience in guiding companies through the difficult risk management decisions which need to be made to minimize the risk of complaints and litigation. If a complaint is made, we will help you through the processes put in place by organizations such as the EEOC, and the State and Federal civil rights divisions. If the matter has moved to the Courts, our trial experience in State and Federal Courts will help ensure you and your business get their day in court. Call Kevin Perez or the other attorneys at Nemirow Perez P.C. to discuss your employment law concern or case, today.
******
Homeowners Association defense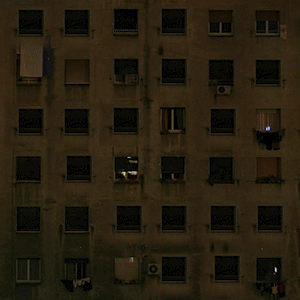 Lawsuits and civil rights complaints against owners' associations in Colorado have become increasingly common. The laws governing associations and their management companies are complex, and detailed, and must be read and applied in harmony with the governing documents for each community. Out-of-date declarations, spotty enforcement, and even tension between neighbors can cause entire communities to become embroiled in litigation. These lawsuits differ from ordinary actions, as the prevailing party often is awarded their attorney fees. In these cases it is important to have an experienced litigator on your side. Miles Buckingham represents a significant number of owners associations across the state in litigation and administrative complaints of all kinds. We will work with your general counsel and your management company to see the association through this difficult time.
---
THE ATTORNEYS
MEET OUR TEAM
Ronald H. Nemirow
Shareholder
Ron Nemirow received his J.D. from the Harvard Law School in 1985, his A.B. in literature (magna cum laude, with honors) from Brown University in 1979, and a teaching certificate from the University of Colorado in 1981.His practice emphasizes professional malpractice defense (primarily lawyers), litigation of insurance coverage and bad faith disputes, and complex litigation. Mr. Nemirow has lectured throughout Colorado on legal ethics and legal malpractice avoidance, including continuing legal education program on Practical Legal Ethics in 2001 and 2003, and a lecture on the subject of permissible ex parte contacts before the Workers' Compensation section of the Colorado Bar Association in 1996.
Kevin P. Perez
ShareholderAs chair of the firm's Employment Industry Group and frequent lecturer on employment matters to attorneys and HR professionals, Kevin Perez brings his clients a high level of analysis, circumspection, and attention to detail. He begins each engagement with a client by working to fully understand what that client values from an issue resolution standpoint and focusing all subsequent efforts toward achieving that objective.

With an emphasis on early case analysis and investigation as well as the development of procedures that head off employment claims, Kevin's primary objective with his employment practice is to reduce the risks employers face and prevent issues from arising in the first place by creating and implementing effective employment policies and processes. When claims do arise, Kevin works closely with his clients to develop the strongest defenses in the most cost-efficient manner.

Miles L. Buckingham
President, ShareholderMiles Buckingham's practice is litigation-based, and focuses on the defense of clients in professional malpractice suits, civil rights claims, licensing matters and homeowners' association disputes. His clients include attorneys defending against claims of legal malpractice, defending attorneys in grievance matters, representing owners' associations and their management companies in litigation, and non-profit corporations in various suits and actions. In representing his clients, Mr. Buckingham makes keeping his clients informed and educated about their case a chief priority.

Mr. Buckingham was named a SuperLawyer in Colorado in 2016, and was named a Rising Star by that same publication in 2009, 
2010, 
2011, and 2012.

A Colorado native, Mr. Buckingham attended Bates College in Lewiston, Maine, where he obtained a B.A. in political science. He returned home to attend the University of Colorado School of Law in Boulder after college and after a brief stint in Washington, D.C.

Mr. Buckingham was also a Deputy District Attorney for the 6th Judicial District and an associate civil attorney in Durango, Colorado at which time he became licensed in New Mexico (inactive) and in the Southern Ute Tribal Court.

Nancy D. Miller
Of Counsel
Nancy Miller handles bankruptcy and reorganization and related litigation for a wide array of clients including unsecured and secured creditors, landlords, creditors' committees, and trustees, as well as business and consumer debtors. A significant amount of her work is in the commercial real estate and corporate arena, where she has handled extensive real estate litigation in state and federal courts. Nancy is a frequent lecturer and author on bankruptcy law, and she has testified as an expert witness regarding commercial leases in bankruptcy and real estate issues.
Christopher P. Brown
Of CounselChristopher P. Brown works closely with legal, medical and business professionals to offer cost-effective solutions to legal disputes, and when necessary, aggressively defends their interests against liability claims.

In addition to his law practice, Christopher served as an Adjunct Faculty Member at the University of Denver's Sturm College of Law where he taught advanced trial practice.

Prior to joining Nemirow Perez P.C., Christopher practiced law at Kennedy Childs P.C. where he focused on legal malpractice defense and employment law disputes.

Christopher attended the University of Denver's Sturm College of Law where he served as a General Editor for the Denver University Law Review, a competing member of the school's National Mock Trial Team, a teaching assistant for Constitutional Law, and a research assistant for Evidence and Civil Rights.

W. Casey Brown
Of Counsel
Casey Brown is a civil litigation associate with Nemirow Perez P.C., where he vigorously defends clients — including licensed professionals, homeowners associations, and nonprofit entities — in a wide range of civil matters. With a focus on avoiding litigation at all, Mr. Brown strives to provide cost-effective representation, while working directly with his clients to find the best outcome possible in any given situation.Brown, who was licensed in October 2015, previously worked in the State Services Section of the Colorado Office of the Attorney General, and at the 18th Judicial District Attorney's Office.

Mr. Brown is a graduate of the University of Denver's Sturm College of Law where he was a competing member of the school's National Trial Team, a Teaching Assistant for Trial Practice courses, and a member of the Trial Advocacy Board. Mr. Brown has coached trial teams and judged mock trial competitions at University of Denver's Sturm College of Law and George Washington High School in Denver, Colorado.




Tiffany Lambalot

Paralegal

Ms. Lambalot, who has worked in the legal field for more than a decade, is a paralegal with Nemirow Perez. Ms. Lambalot provides excellent customer service to the Firm's clients through professional demeanor, and through the knowledge and use of the latest secure technologies.




Nicole Rhode

Director of Operations

Ms. Rohde worked in banking, risk management, and insurance regulatory compliance before beginning her career in law firm administration ten years ago. She was the CFO at Kennedy Group before joining the shareholders of Nemirow Perez in the formation of their firm in 2014. Nicole is a member of the Mile High Chapter of the National Association of Legal Administrators (ALA).



Send us an electronic-mail or fax us at 720-638-1234 today