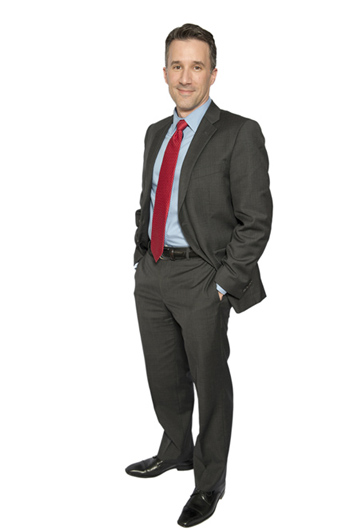 Kevin P. Perez
Kevin P. Perez
Shareholder
As chair of the firm's Employment Industry Group and frequent lecturer on employment matters to attorneys and HR professionals, Kevin Perez brings his clients a high level of analysis, circumspection, and attention to detail.  He begins each engagement with a client by working to fully understand what that client values from an issue resolution standpoint and focusing all subsequent efforts toward achieving that objective.
With an emphasis on early case analysis and investigation as well as the development of procedures that head off employment claims, Kevin's primary objective with his employment practice is to reduce the risks employers face and prevent issues from arising in the first place by creating and implementing effective employment policies and processes. When claims do arise, Kevin works closely with his clients to develop the strongest defenses in the most cost-efficient manner.
Kevin works with clients on the full spectrum of employment-related legal matters, including:
Developing new employment policies, procedures and handbooks;

Ongoing counseling to maintain currency of existing employment policies and procedures;

Training and education of managers and staff to avoid employment-related issues;

Resolving employment claims or disputes;

Preparing employment contracts;

Workplace Investigations

Counseling regarding compliance with ADA, HIPAA, FMLA, FLSA, EEOC and other state and federal laws and regulations;

Defending employers from employment related claims, charges and suits, including:

Discrimination and Harassment

Retaliation

ADA violations

Non-compete issues

Overtime

FMLA violations
Kevin works with employers of all sizes, from sole proprietorships to Fortune 500 companies. His current work includes:
Providing ongoing employment counsel, training and general commercial liability risk management and defense for an international organic and natural foods grocery store chain;

Assisting Colorado municipalities in defending against retaliation, disability discrimination and sex discrimination charges;

Working with long term care facilities and medical practices to minimize exposure to employment suits; and

Helping small business owners and executives negotiate complex employment agreements.
In addition to his employment practice, Kevin provides representation and counsel to licensed professionals – attorneys, doctors, health care practitioners, accountants, counselors, and others – in professional malpractice suits, civil rights claims, general commercial liability matters, risk management, and licensing issues.
PRESENTATIONS
Understanding New Overtime Regulations, Risk Management Seminar, October 25, 2004
Hotel & Lodging Liability Law, Colorado Hotel & Lodging Association Annual Law Update, April 20, 2005
Legal Issues Affecting Retail & Lodging Operations, Steamboat Springs Chamber of Commerce, August 17, 2005
Dental Risk Management–Employment Law and Wage and Hour Issues, Dental Continuing Education Seminar, November 12, 2005.
Hospitality Law Workshop, Colorado Hotel & Lodging Association Annual Law Update, October 6, 2006
Legal Ethics: Solutions to the Most Common Challenges, National Business Institute Continuing Education Seminar, January 5, 2007
Employment Law Workshop, Colorado Hotel & Lodging Association Annual Law Update, June 29, 2007
Sexual Orientation Harassment Law in Colorado, Colorado Bar Association CLE, scheduled for May 30, 2008
Americans with Disabilities Act: Breaking Down Barriers While Building Up Defenses, CLE International Continuing Education Conference, scheduled for June 9, 2008
Paying the Piper: Understanding Wage Claims and Overtime Requirements in Colorado, HUB International HR conference, April 2, 2010
Charter Schools and the Family and Medical Leave Act, HUB International Charter Schools Conference, May 17, 2011
Top 10 Employment Law Developments, 2010-2011, Association of Legal Administrators Annual Law Review, October 11, 2011
Using Arrest and Conviction Records in Employment Decisions, Whole Foods Market Regional HR Conference, September 11, 2012
Employer-Employee Relations: Impact of Social Media, Rocky Mountain Vein Institute Annual Retreat, January 25, 2013
Terminating Problem Employees, ClearChoice Management Services Management Seminar, March 5, 2013